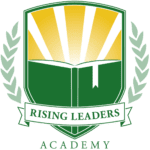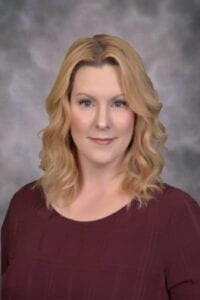 Mrs. Amber Perryman, Principal
Mrs. Amber Perryman is a driven educational leader with a professional background working collaboratively with business and community stakeholders. She is experienced in all levels of the educational field, including classroom teacher, department chair, school accreditation, special project teams, school safety, and leadership. Mrs. Perryman also brings extensive experience in program fundraising and grant writing.
Mrs. Perryman holds a Bachelor's degree in Interdisciplinary Social Sciences with a dual emphasis in Economics & Sociology (cum laude) and holds a Master's degree in Educational Leadership & Administration (M.Ed.). She is a Florida certified Professional Educator in English (6-12), Social Science (6-12), and Educational Leadership (K-12), and has additional training in Crisis Intervention, CRISS, Ruby Payne, Kagan, Fred Jones, Charlotte Danielson Framework, Harry Wong Classroom Management, Reading Intervention, Exceptional Students Education (ESE), and English Speakers of Other Languages (ESOL).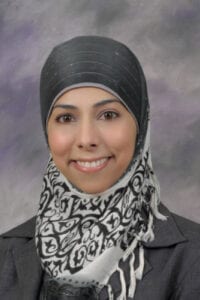 Dr. Suha A. Jaber, Executive Director
Dr. Suha Jaber founded Rising Leaders Academy in 2012. She served as the Principal until January 1, 2019, then became the Executive Director. She comes from the state of New Jersey, where she was a full-time university instructor. According to a popular rating website by students, she is ranked among the top 25 professors in the country out of one million. Business Insider named her as one of the best 25 professors in America. In addition, Princeton Review named her as one of the best 300 professors in the country. She received an Excellence in Teaching Award and was recognized for her course/curriculum coordinator accomplishments.
Dr. Jaber holds two Bachelor's Degrees in Mathematics Education and Computer Science, a Master's Degree in Applied Mathematics, and a Doctoral Degree in Educational Leadership with a specialty in Curriculum and Instruction (Summa Cum Laude). She also completed Beacon courses in Gifted, Exceptional Students Education (ESE), and English for Speakers of Other Languages (ESOL). She is a certified Heroic Imagination Project workshop trainer and is certified in High-Performance Collaboration: Leadership and Teamwork through Northwest University.
Dr. Jaber brings pioneering ideas to the school and provides an education model based on sound research and proven success. She created a public charter school accessible to all children of Bay County that offers an exceptional learning environment and innovative educational solutions.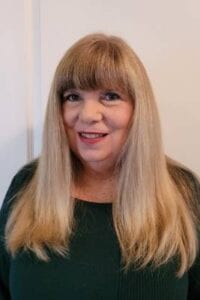 Dr. Lynn Hunnicutt, Assistant Administrator
Dr. Lynn Hunnicutt is our new Assistant Administrator. For the last three years, she has been employed in Bay District Schools as a school counselor and a social worker. Part of last year, Dr. Hunnicutt was at RLA as a member of the Wellness Team working with Charter Schools. Before moving to Florida, Dr. Hunnicutt was a school counselor in GA in Grades PK-12, a Head Start consultant, and a Substance Abuse/Mental Health Clinical Supervisor. Dr. Hunnicutt has a bachelor's degree in Social Work (cum laude), an M.Ed. in Behavioral Sciences, and a Doctorate Degree in Counseling Psychology. She has held numerous leadership positions in local, state, and national organizations, including serving as President of SAPA of GA (Student Assistance Professionals Assn of GA), GSCA (GA School Counselors Assn), Vice President, and University of North GA College Alumni Assn Secretary. Dr. Hunnicutt has many volunteer experiences with United Way, March of Dimes, Relay for Life, and many other groups. She enjoys traveling and visiting new places. She recognizes the importance of working with the whole child and helping each child to achieve their highest potential.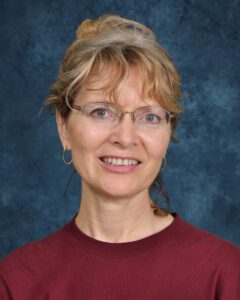 Mrs. Julia Arafa, Instructional Coach
Mrs. Julia Arafa is the Instructional Coach at RLA supporting teachers and students with project-based learning expeditions. Julia Arafa, native of Ithaca, New York, has earned a B.A. in German at the University of New York, with credits earned overseas at the Universties of Oldenburg, Bonn, and Wuerzburg, Germany. Mrs. Arafa has three FL Teacher Certifications in K-6, 6-12 (English), 6-12 (Social Studies). She has completed additional classes and earned her Gifted, ESOL, and Reading Endorsements. She has over 17 years teaching experience in elementary, middle, and high school, and additional teaching experience in pre-K and early childhood (infants/toddlers). Her hobbies include photography, travel and family activities, and her educational philosophy is that learning is a lifelong learning process. Her passion lies in Civics. Mrs. Arafa was recognized as a High Impact Teacher by the State of Florida and was awarded Teacher of the Year twice. She was rated Highly Effective every single year and had 100% proficiency on every FSA test her students took in Language Arts and Civics every single year. She had among the top scores in the District and State. Mrs. Arafa's excellence in teaching and exceptional project-based expeditions led RLA to promote her to Instructional Coach to support the teachers and ensure they are providing academic excellence and implementing rigorous and meaningful learning expeditions, where learning is applied to the real-world to make a positive impact on our community and planet.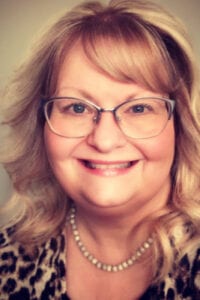 Mrs. Shelia Murphy, Data Clerk
Mrs. Shelia works with the Executive Director, Dr. Jaber, on school data. She completed secretarial studies at Haney Vocational School and has completed various courses at Gulf Coast State College. Shelia's previous office experience includes providing support to top-level corporate executives, managing an office of a local non-profit organization, and office work in the construction and medical fields. Shelia is has been at Rising Leaders for three years and enjoys working with our staff and students. Working at Rising Leaders has inspired Shelia to continue her educational pursuits, and she is working on obtaining her degree in History.
Mrs. Shelia completed secretarial studies at Haney Vocational School and has completed various courses at Gulf Coast State College. Shelia's previous office experience includes providing support to top-level corporate executives, managing an office of a local non-profit organization, and office work in the construction and medical fields. Shelia is has been at Rising Leaders for two years and enjoys working with our staff and students.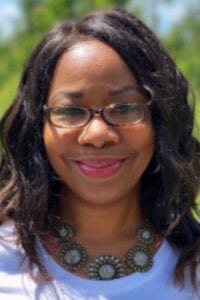 Mrs. Christine Jackson, Secretary
Mrs. Jackson is very excited about being a part of the RLA family. She has over 15 years of experience as a Paraprofessional, Substitute Teacher, and Office Clerical. She also carries certification in Early Education and Cares for the State of Florida. She is looking forward to supporting the mission and goals of Rising Leaders Academy and helping each RLA student achieve their ultimate potential.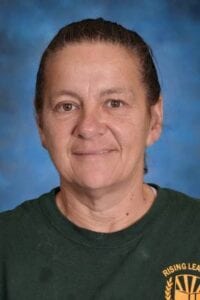 Miss Victoria Cordell, Cafeteria Manager
Miss Victoria Cordell has been delivering nutritious school meals since 1999. She worked in several counties throughout the state of Florida. She started her foodservice career with Bay District Schools and had been elected Employee of the Year. She came to Rising Leaders Academy from Monroe County, where she also received the Year Award. She is Serv Safe certified and holds several certificates from the Florida Department of Education Division of Food Nutrition and Wellness. She made her way back to Bay County after Hurricane Michael so she can support family and friends. She loves encouraging children to choose healthily.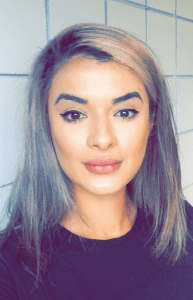 This will be Mrs. Kharaieh's second year teaching kindergarten at RLA. She is a parent of three students who have attended RLA from kindergarten. She has five years experience of teaching STEAM based preschool at, as well as Science camp, at the Science and Discovery Center in Panama City, Florida. After preparing preschool students to enter kindergarten for many years, she is very excited to help the incoming kindergarten class succeed at RLA, as well as watch some of her past students grow into successful learners.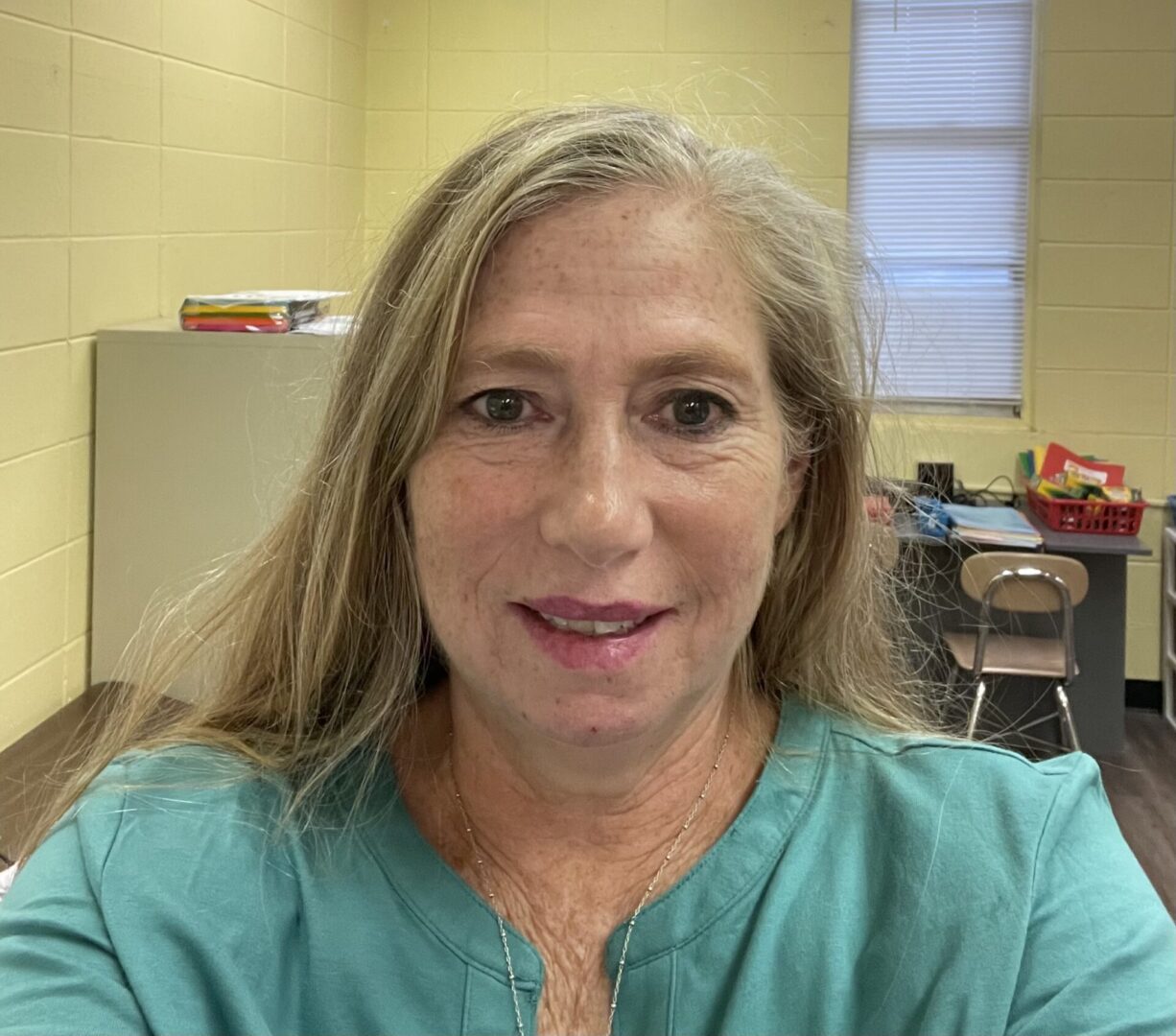 Mrs. Martone has been teaching, mentoring, volunteering, and serving in Bay District for 20 years. The majority of her experience was at Oakland Terrace Elementary School for the Performing Arts before it closed in 2019, after Hurricane Michael. She is also known as Ms. Sam and "Mamma Sam" to the many children that she has influenced over the years. She has been married for 30 years and has 3 grown children and a grandson. She has been a nutrition consultant for 24 years, and she and her husband co-own a local charter fishing business. She is an active member of City Church at Northside.  She enjoys anytime with her family and 5 dogs, live music, and quiet walks enjoying the beauties of creation. This is her 3rd year assisting at RLA. Last year she taught Kindergarten for the second half of the school year. This year she is excited for the opportunity to motivate, encourage, and lead the newest Rising Leaders as a full-time teacher.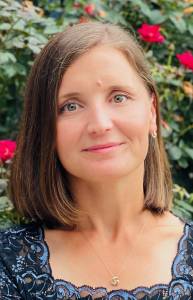 Mrs. Lidia Osovschi is very excited to be part of RLA family. She started out as a paraprofessional at RLA and then became a first grade teacher. She is helping students learn and develop positive character and leadership. She loves spending time outdoors with her family and gardening with her children. She enjoyed volunteering at RLA for years and was honored to receive the citizenship award in 2018. She graduated from Chisinau "Ion Creanga" State University in the field of Education Sciences, Education and Teacher Training, speciality English Language and Literature She wants to encourage and motivate all students to achieve academic success. Furthermore, she believe in teaching from the heart and being a leader to my students.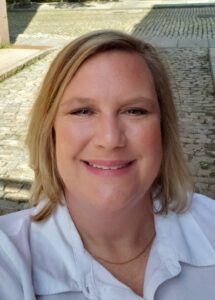 Mrs. Johnson joined our school this year. This is her 11th year teaching. She recently moved to Bay County from Cherokee County, Georgia where she was 2019-2020 Teacher of the Year. This is her fifth year teaching first grade; previously, she taught third grade and sixth grade. She holds a Bachelors in Early Childhood and Elementary Education, a Masters in Curriculum and Instruction, and certification for English for Speakers of Other Languages (ESOL). Mrs. Johnson is married with two adult children, one who will soon graduate from Kennesaw State University with a degree in athletic coaching and another who just graduated from the University of Mississippi (Ole Miss) with a degree in Education and will begin her first year of teaching this year. Mrs. Johnson enjoys spending time with her husband shopping, fishing, traveling, and relaxing on the beach.
Ms. Screws has more than 10 years experience working for Bay District Schools as a paraprofessional, substitute teacher, and full time teacher. She received a WJHG Golden Apple and Bay District Starbucks teacher of the week awards, and was a Bay Education Foundation Grant Recipient in 2017/2018. She holds a Bachelors in Elementary Education from FSU and has certificates in Elementary Education, Reading, ESOL, and ESE. Ms. Screws is a dedicated elementary teacher with a passion for education and an unwavering commitment to optimizing student success and achievement. This is Ms. Screws's fourth year teaching at RLA.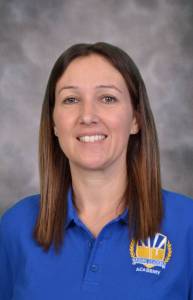 Mrs. Murchinson has more than 8 years experience working for Bay District Schools as a paraprofessional, substitute teacher, and full-time teacher. She has a BA in Family and Child Development and understand how important parental participation is in the development of the students and would love to incorporate this into her the classroom. She holds a Masters Degree in Education.  Mrs. Murchison sees how important project-based learning, as well as STEM, is in order to improve students' problem solving abilities, and plans to incorporate that in her future classroom. This is Mrs. Murchinson's fourth year at RLA.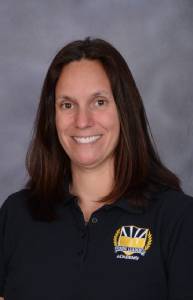 Mrs. Melanie Herriges has three years of experience in Bay District Schools as a Paraprofessional, Substitute Teacher, and Classroom Teacher. She is committed to student learning and success both inside and outside the classroom and has a bachelor's degree in social science from Troy University. In addition, she believes that working with children to attain their educational goals sets a solid foundation for their success in life. She will be teaching 3rd grade Reading and Writing.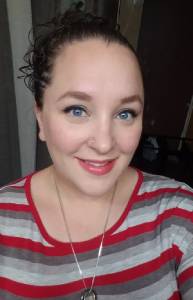 Mrs. Reba Hazzard-Williams
This will be Mrs. Hazzard's third year at RLA. Mrs. Hazzard has been teaching for 8 years, and was a para for 4 years preceding that. She holds a Bachelor's degree in Psychology from FSU and certifications in: K-6, K-12 ESE, Reading, and PreK-12 Counseling and Guidance. She has also completed 3 years of professional development with the Cognitively Guided Instruction research study through FSU to continue developing her math instruction. Currently Mrs. Hazzard is working towards earning her Master's Degree. Mrs. Hazzard has been rated as a Highly Effective teacher. She enjoys working with all students to find their strengths and passions. Working in Title One and ESE has broadened her understanding of students and their abilities. Mrs. Hazzard believes in using real life events to inform student academic and social development in her classroom.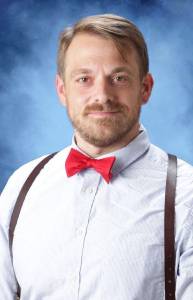 Mr. Bunnell will be returning for his third year at R.L.A. and his 6th year of teaching overall. He holds a bachelor's degree from Asbury University and is certified to teach Kindergarten through Sixth grade. He has experience educating in diverse settings utilizing Individual Education Plans and Behavioral Accommodations. Before he was a teacher, he worked as a paraprofessional in a classroom with multiple disabilities and an assistant at an outdoors Waldorf Kindergarten and pre-school. Mr. Bunnell has earned the rank of highly effective and teacher of the year so far in his career as an educator. He enjoys using his training in drama and comedy to keep students engaged through creative methods of instruction. His ultimate goal is to create an educational setting where students feel valued, uplifted, and like they belong to while being prepared for the future.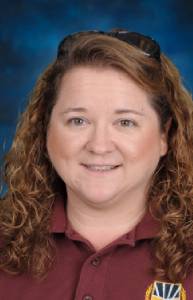 Mrs. Spillane has been an elementary school teacher for over 20 years. She holds a K – 6 Educational certificate, ESE certificate, and ESOL certificate. She has been teaching at Rising Leaders Academy for five years and was ranked Highly Effective. The state of Florida also recognized her as a High Impact teacher. Mrs. Spillane taught in Texas, Alabama, and Florida in Grades K – 8. She also spent a year in Japan teaching English to Elementary-Adults and taught two years of high school drama. She maintains high expectations for her students and cheers them on as they meet them.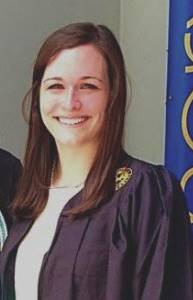 Ms. Kelly holds her professional teaching certification in K-6 Elementary Education and has been teaching for six years. She received a Bachelor's degree in Economics from Emory University and a Business certificate from Harvard Business School. Ms. Kelly has taught fourth grade for three years at RLA, and she is excited to share her love of social studies with students this year as the school's upper elementary school social studies teacher. Last year, Ms. Kelly established RLA's Student Council. She is eager to continue helping students find their voice and make a positive impact on their community this year through Student Council.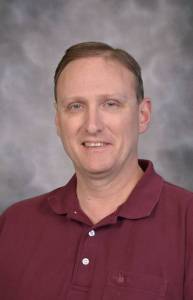 Mr. Mark Gregory, Science Teacher
Mark Gregory graduated from FSU-PC, where he received his Bachelors of Science in Elementary Education. He has worked as an instructor in private education since 2003. Mr. Gregory taught both math and science at RLA for the past three years. He is certified in Elementary Education K-6, Earth-Space Science 6-12, and English for Speakers of Other Languages Reading. His 8th-grade science FCAT scores had 100 percent proficiency. He enjoys writing poetry, playing the piano and guitar, and singing with his family. As a child, Mark struggled with a condition called Erb's Palsy, resulting from a broken nerve in his left shoulder. His parents and teachers' support helped him develop a positive "can do" mental attitude toward life difficulties.
MIDDLE/HIGH SCHOOL Language Arts teacher
Mrs. Sellers has a Bachelors of Education from the University of Alaska in Anchorage, with double minors in English and Humanities. As a military family with multiple moves over the years, Mrs. Sellers has taught, substituted, and volunteered at various schools all over the country. In 2011, Mrs. Sellers was selected as the Peninsula District PTA volunteer of the year in the state of Virginia.  She believes that every child learns in a different way, and enjoys employing a variety of teaching methods in her classroom so that all can be successful. This is Mrs. Sellers first year teaching at Rising Leaders.
MIDDLE/HIGH SCHOOL SCIENCE teacher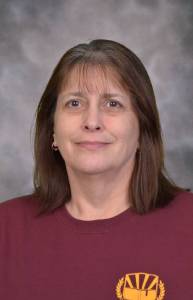 Mrs. Brillard believes that each child is unique, special, and capable. She wants to help each child discover this within themselves so they become respectful, confident, and active community members. Mrs. Brillard has been working at Bay District Schools as a paraprofessional, substitute teacher, and for the last 8 years as a full-time teacher. She has a Bachelor of Science in Psychology (Summa Cum Laude), focusing on the sciences, such as Biology and Chemistry, from Troy University. She has completed her coursework with a Master's degree in Clinical Counseling from Troy University, focusing on biological and chemical reactions. She is training on the Advanced Placement training on Biology on Psychology in the continuing education program. Mrs. Brillard received the Teacher of the Year Award at Rising Leaders Academy in the 2020 – 2021 school and was a nominee for the Bay District Teacher of the Year. She currently holds her professional certification in K-6 Elementary Education. She has completed her ESOL, ESE, and Reading Endorsements. She is very excited to create a collaborative, hands-on environment where students thrive and learn to listen and work together. This will be Mrs. Brillard's fourth year at RLA.
MIDDLE/HIGH SCHOOL Mathematics TEACHER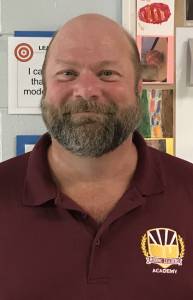 Mr. Hankins worked at Rising Leaders for 5 years as a mathematics teacher. He was recognized by the state of Florida as a High Impact teacher for his students' high math test scores, which were the top in the district and among the top in the state, for the FSA and EOC. Mr. Hankins is a certified teacher who has taught every grade level and around 10 years of teaching experience in Bay County. Most of his experience has been in middle school science and mathematics in Bay District Schools. He is certified in Middle School Mathematics Education, as well as K-6. He also completed training in STEM at Gulf Coast College, which include programming and robotics. In addition, Mr. Hankins completed a Beacon course in teaching Exceptional Students Education (ESE).
MIDDLE/HIGH SCHOOL SOCIAL STUDIES TEACHER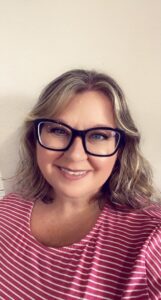 Ms. Young joined our school this year. This is her 8th year teaching social sciences. She attended Florida State University and earned a Bachelors degree in Social Science Education. Ms. Young has 2 children and enjoys various hobbies, such as kayaking, painting and photography.
PHYSICAL EDUCATION TEACHERS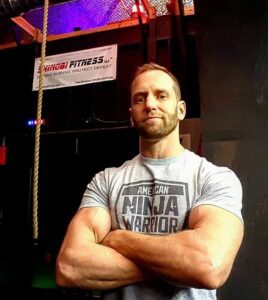 Timothy Minnick, or Coach Tim, is a Southern Illinois native and fitness fanatic who recently moved to the area. Coach Tim is a 2002 graduate of Southern Illinois University at Edwardsville. Coach Tim is a former Law Enforcement Officer with 13 years of service with the rank of Sergeant, having also served on an Illinois State Police Task Force as an Undercover Special Agent for 3 of those years. Coach Tim has over 26 years of martial arts experience. Coach Tim currently holds a 10th degree black belt (Judan) in the Japanese Combat Art of Bujinkan Budo Taijutsu, and has traveled to Japan for training. Coach Tim also holds rank and experience in other martial art systems including Brazilian Capoeira. Coach Tim competed on American Ninja Warrior (NBC) in 2014. 
For the past decade Coach Tim has been teaching children and adults, fitness programs he developed through obstacle course training and martial arts at the gym/dojo he owned and operated, Shinobi Fitness. At Shinobi Fitness Coach Tim ran classes for members ages 5 and up (74 being his oldest). Coach Tim recently sold Shinobi Fitness before moving to Florida. In 2019 Coach Tim competed on the obstacle course television show The Million Dollar Mile (CBS), alongside host Tim Tebow and producer LeBron James. Coach Tim is excited to bring his love for obstacle course training, martial arts, and fitness to Rising Leaders Academy as a Physical Education Instructor.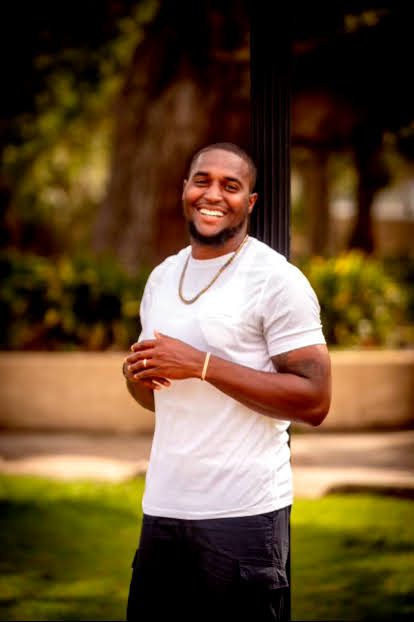 A native of Lynn Haven, FL, Ethan has been involved in athletics his whole life. He received a bachelors degree in Sport and Fitness Management at Troy University while also receiving All-Conference honors on the football field as a defensive back for the University. After excelling in college, Ethan spent some time in the NFL with the Detroit Lions. After the Lions, Ethan also was blessed to play professional football in the CFL, in which he played for the Montréal Allouettes and the Hamilton Tiger-cats. After his playing career he was the defensive backs football coach for Arnold High school in Panama City Beach, FL for 2 seasons. He has years of experience of teaching PE (K-12). Throughout his years of training students and student athletes, he has trained professional, college, high school, and adolescent athletes. He has a passion to teach the youth the skills and knowledge that he's been blessed to attain throughout his playing, teaching, and coaching career.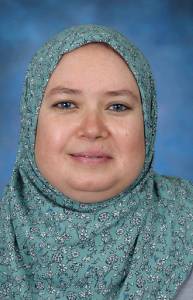 Mrs. Elemam has a Bachelor of Education in Arabic Language and Masters of Education from Bloomsburg University. She has over 20 years of experience in teaching Arabic. She taught all levels from kindergarten to university level, where she taught at Bloomsburg University. She has been teaching at Rising Leaders Academy for six years. She has a Teaching Certificate covering World Language.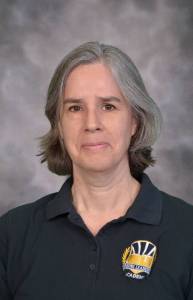 Mrs. Perkins started her career in education more than ten years ago. After two years as a para-professional for Bay District Schools, she began working as a Spanish teacher. She was awarded an Excellence in Teaching Award the four years she taught at her previous school, Panama City Renaissance School. Over the years, she has taken several courses on education and has fulfilled all the requirements to obtain her Professional Education Certification. She holds a Bachelor's degree from the University of Buenos Aires, Argentina. Her background as an architect has made it easy for her to visualize and plan lessons that incorporate different forms of expression. This will be Mrs. Perkins's 9th year at Rising Leaders Academy.
Master Allan has a 5th-degree black belt and teaches our students Taekwando and Self-defense every week. Master Allan participates in Martial Arts Tournament. This will be his second year at RLA. We are thrilled to offer our students this extremely useful program.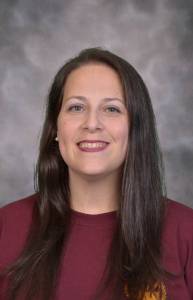 Ms. Cynthia White holds an Associates Degree in Theatre Arts from Gulf Coast State College. In 2005, she won the college's, "Most Outstanding Theatre Student Award." She continued her studies in art and theatre at Baylor University and the University of Mobile. She was nominated for Florida College's best theatrical lighting design in 2005. Ms. White has been a part of the Panama City Passion Play locally, the past 18 years, and the last 13 years she has co-produced/directed the play. She directed RLA's 1st theatrical play, "The Lion King," and this year will be directing "Aladdin." She enjoys sketching and painting. She has loved working with children's theatre and loves to bring out the shyest of students' talents. She believes that art and theatre can transcend all different kinds of people, inspire them and bring them together for the greater good. Under her leadership, many of her students' creative art work has been showcased in the local News Herald and won various awards state-wide. She looks forward to teaching Creativity her 4th year at RLA!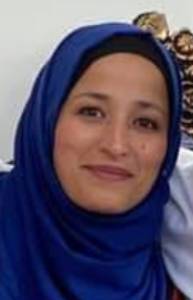 Mrs. Nofal has a Bachelor's Degree in Music and have been a private piano teacher for many years. She is excited to be teaching music to RLA students as we launch our music program. She plans to teach our students about different instruments and notes. Music will help develop areas of the brain related to language and reasoning. Mrs. Nofal will help promote craftsmanship and make learning fun.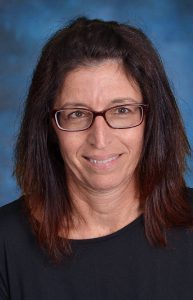 This will be Ms. Michelle Dupasquier's second year at Rising Leaders Academy. She relocated from Madison, AL, where she worked for more than ten years in the Madison City School System. At RLA, Ms. Dupasquier will serve as a paraprofessional and technology assistant. She holds an Associate's degree from Central Texas College.